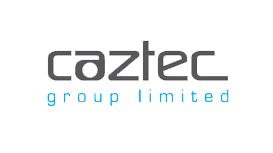 Caztec are leaders in the Central and London areas of England in providing outstanding electrical services to both domestic and commercial clients. Our London branch has been in operation for over 2 decades and as a business we are still on the incline and now we take on only commercial contracts.
We have had huge successes in the domestic and commercial market and have been in business since 1991 and we have built up an excellent reputation both locally and across the whole of the UK. Our business was founded in the London and our heart is there but we are often found working all over the country. We bring with us our strong work ethic and professionalism.
At the helm we have me, Brendan, and I have been an electrical engineer for over 20 years'. After starting my own business I vowed I would always have an ethos of professionalism and that quality and safety would be paramount.
Safety and Quality are the two pillars on which Caztec stands and are always at the forefront of any job that we undertake. At Caztec it is something that is natural and organic as we have done it for so long, we could not do it any other way. While striving to produce first class workmanship we have a high emphasis on creating and maintaining excellent working relationships with all of our customers and commercial clients. We firstly build an understanding of what is required then set about delivering solutions and first class customer service.
Since 1991 I have hand-picked our team and I am still close to the day-to-day running of the company and I am still very involved in the work that we carry out.
Reviews and Ratings
Mr D., Enfield, North London
We had problems with our fuse box tripping out all of the time, we called Caztec Electrical London and they had an engineer here within a couple of hours. He was polite and hard-working and didn't stop working 'til we were back up and running again.
Mr and Mrs G., Camden Town, North West London
We have just had our new lighting installed in our warehouse and it was a really tricky job. The guys were brilliant!! They just got on with the job and they were so careful not to cause any disruption to our work. Absolutely fantastic!
Mr Z., Hackney, East London
Caztec Electrical London are the most honest and reliable team of electricaians I have ever dealt with. Bren and the team are always upfront about pricing and they have great communication with you. Keep up the good work!!